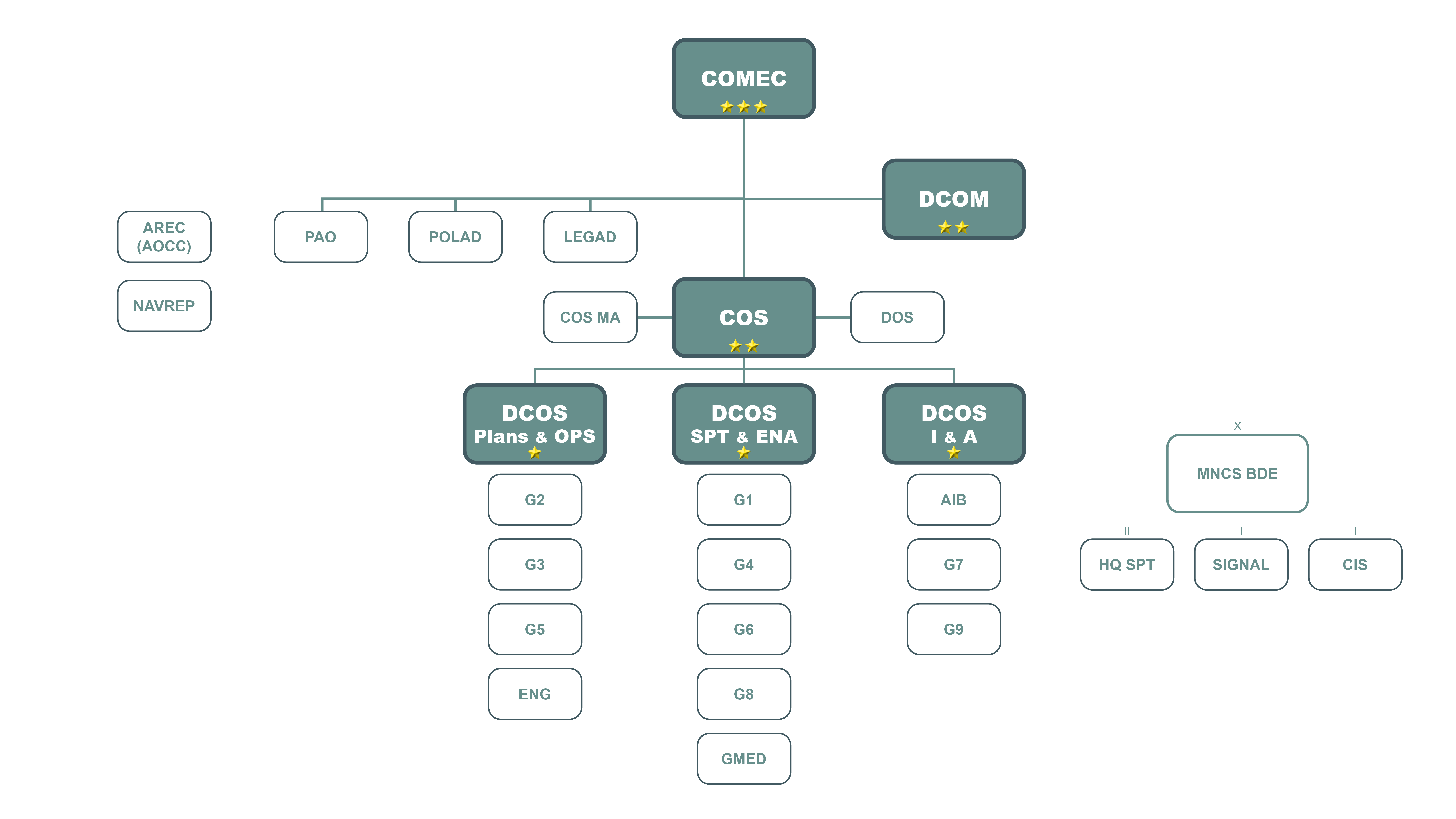 The Commanding General of EUROCORPS (COMEC) is a Lieutenant General (NATO 3 stars). The Deputy Commander (DCOM) is a Major General (NATO 2 stars). The staff is directed by the Chief of Staff (COS), a Major General (NATO 2 stars); assisted by three Deputy Chiefs of Staff (DCOS) for Operations (DCOS OPS), Support (DCOS SPT) and Influence & Assistance (DCOS I&A), who are Brigade General (NATO 1 star). These generals are part of the Command Group.
The Commanding General is directly supported by advisors: The Legal Branch (LEGAD), the Public Affairs Office (PAO), the Medical Adviser (MEDAD), the Air Representation (AREC), the Navy Representation (NAVREP) and, in operations, a Political Adviser (POLAD).
The Command Group, the advisors and the Staff together form the Headquarters, whose primary role is to plan and conduct operations ranging from humanitarian aid and crisis response to the defense of member countries and the Alliance. In operations, the COMEC commands major subordinate units and controls land operations, supported by air, maritime and special forces.
EUROCORPS Headquarters is sustained by a Multinational Command and Support Brigade (MNCS BDE).