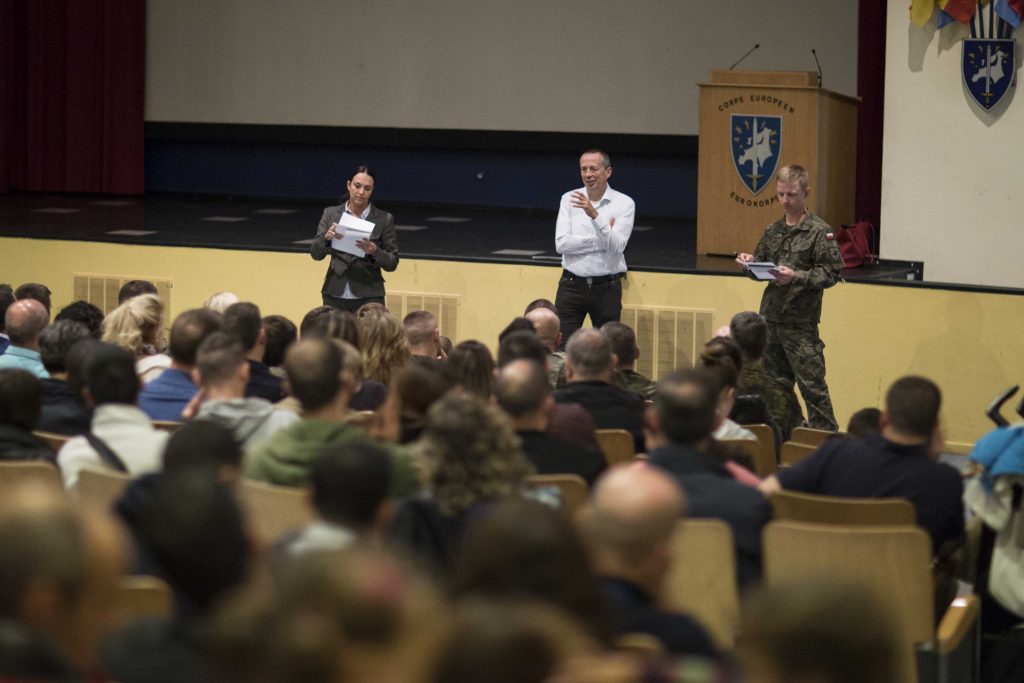 Like every year at the same period, Eurocorps organizes its traditional Newcomers Day in order to officially welcome the soldiers who joined the Corps during the summer period as well as their kids and partner.This year, the rotation of personnel is a bit special as the whole Command Group also changed on 7th September. Dozens of newcomers gathered in the Lizé barracks to enjoy the afternoon with their family and colleagues.
The bad weather did not prevent the families to take profit of this social event to increase their knowledge of their new multinational environment: meeting with their respective National Support Detachment, official welcome words, activities for the kids and the traditional German and Polish Oktoberfest.
Oktoberfest is held annually in Bavaria (Germany), it is a 16- to 18-day folk festival running from mid or late September to the first weekend in October, with more than 6 million people from around the world attending the event every year.
Even though it is a typical German tradition, the Oktoberfest which takes place at Eurocorps is always organized together by the German and Polish detachments.
The Newcomers Welcome Day was the first of a series of family events that will take place until June 18. Eurocorps, multinational corps composed of soldiers coming from ten nations to work in Strasbourg, is very much aware about the importance of the family. Kids and partners will be invited on regular basis to share moments in the barracks.